Swedish history is full of interesting moments: there were the Vikings, there was King Birger and his sibling rivalry, and then there was Abba winning Eurovision with Waterloo. But we're not talking about those great big moments – we want to talk about those little moments that really define a society (and don't worry, we do have an interesting little story about Waterloo).
So let's get to it: Swedish History in Ten Interesting Moments
Death to Kings
Frenchman Jean-Baptiste Bernadotte aka King Carl IV Johan ruled over Sweden for 26 years. When his royal highness died it was discovered he had a tattoo that said 'Death to Kings. And that, my friends, is how you make history.
Leaving Home
Between the 1850s to the 1930s more than 1.5 million Swedes immigrated to North America, which explains why there are so many Johnsons in Minnesota. Sweden had a population of 3.5 million during that time, meaning about one third of the population left, changing the history of Sweden – and Sweden's relationship with America.
Film Censorship
In 1911 Statens biografbyrå (National Board of Film Classification) was founded. For the next 100 years the board censored or outright banned films, particularly violent ones, such as Nosferatu, Mad Max, and Texas Chainsaw Massacre: The Next Generation. While the last film to be cut was Martin Scorcese's Casino (in 1995) censorship was not outlawed until 2010, with the ban on banning taking effect in 2011.
International Knockout
In 1959, Swedish boxer Ingemar Johansson became the first person born outside the United States to win the heavyweight boxing title in 25 years. He defeated defending champ Floyd Patterson and became known as The Hammer of Thor.
Ladies at the Pulpit
After nearly four decades of discussion – and plenty of pressure from the government – the Lutheran Church of Sweden finally allowed women to become priests and bishops – in 1958.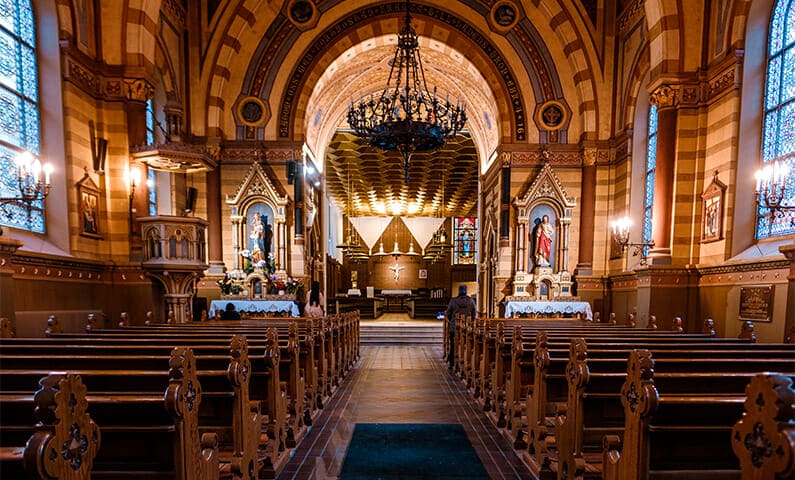 Serenading the Nazis
Popular Swedish singer Zarah Leander created quite the controversy in the late 1930s when she left her career in Sweden behind to take a contract with a German studio that was backed by Nazis. She made ten successful films and while the scandal followed her for the rest of her life she denied being a Nazi sympathiser, saying it was a move motivated by career aspirations and money.  German Propaganda Minister Joseph Goebbels called her 'An enemy of Germany'.
Ooga Chacka, Ooga Chacka
In 1974 Björn Skifs, along with his band Blue Swede, became the first Swedish act in history to top the American Billboard chart. The song? Hooked on a Feeling, originally recorded by BJ Thomas. Interestingly, Blue Swede based its version on a 1971 recording by Britain's Jonathan King, who had created the famous 'ooga chacka' opening.
Squatter's Rights
In Sweden, there have been three major waves of squatting; one in the late 1960s and early '70s, one in the mid-1980s one in the mid-2000s. One of the most famous, though, happened when the city of Stockholm announced plans to tear down four apartment buildings in Mullvaden, in Södermalm, in 1977-1978. For 11 months hundreds of people participated in the collective action but were ultimately unsuccessful: the buildings were torn down in 1978 and were replaced in 1981 by new buildings.
Watch it, Kid
In 1979 Sweden became the first country in the history of the world to ban corporal punishment against children. It was a controversial move and Sweden is often used as an example – both for good and bad – when discussions about smacking children arise in other countries.
No Eurovision!
When a country wins Eurovision it is historically expected to host the contest the following year. When Abba won Eurovision in 1974 leftist Swedes were unhappy about the commercialisation of music and didn't want the annual musical competition held in Stockholm. The contest went ahead but in another part of town thousands of people gathered and anyone who had a song was allowed to present it.
View Stockholm hopes you enjoyed your history lesson!
Swedish History in Ten Interesting Moments Main photo credit: ©Staffan Vilcans/Flickr