Escape room in Stockholm is an activity that's becoming more and more popular. The concept is simple: you and your party are locked inside a room. Your mission is to solve all the mysteries, riddles, and puzzles to escape the room within a limited time, usually an hour. Exciting, fun, tricky, challenging – escape rooms are a group activity that suits all ages. And in Stockholm, the trend is hot – there are many good places to choose from.
What is an escape room?
---
Escape rooms (which can also be called room escape games, escape games, live escape games, exit games, etc.) conquered the world, including Sweden, during the 2010s, and their popularity is growing every day. It's a group activity – a kind of intellectual adventure involving you and a group of friends (usually 2-7 people) being locked in a room with a specific theme. Within a limited time, usually 60 minutes, you should then escape the room by solving riddles, looking for clues, and using the objects in the rooms as help.
Put your thinking cap on, and collaborate with your teammates. Teamwork is the key to succeeding in your mission and escaping from your room before time runs out. If you get stuck, you have a game master who, throughout the challenge, keeps an eye on you and comes to your rescue with tips and clues. But don't worry, you don't have to be geniuses to take on the challenge – anyone can play escape room!
Challenge yourself in Stockholm's best escape rooms
---
You don't have to look far if you want to play a room escape game in Stockholm. The city has many good facilities, and whether you want to play escape room in Södermalm, Vasastan or the middle of the city, there's something for you and your party.
The rooms are open to both adults and children and are a perfect activity for both Stockholmers and tourists of all ages. Children and adults can have fun together, so escape games are an ideal family activity for weekends, the winter break, the Easter holiday, or just an ordinary Tuesday night. Playing escape room in Stockholm is also a great group activity for, for example, birthdays, bachelor parties, bachelorette parties, student celebrations, or why not to spice up your dating life?
In addition, it's unbeatable as a business activity or team building activity at, for example, a kickoff or a conference. Escape room games are a fun and exciting form of team-building with coworkers that both build relationships and strengthen your ability to collaborate, communicate, and solve problems. And a lot of laughs are guaranteed!
Here is our list of awesome escape rooms in Stockholm:
01
Room Escape Live by Fox in a Box
Room Escape Live by Fox in a Box
"We don't stop playing because we grow old; we grow old because we stop playing." A very true George Bernard Shaw quote that Fox in a Box uses on their website. And if you want to have fun and play, this is the place to be. It's one of the most popular venues in Stockholm and offers fun, creative, and wildly interactive games at Sveavägen in Norrmalm.
There are plenty of rooms with different difficulty levels to choose from; you'll find The Bunker, Zombie Lab, Zodiac Killer, Life Sentence, Tesla's Mystery, Life Sentence: Head-to-Head, and Mastermind: A Heist story. And more is coming. In other words, you'll definitely find a challenging room that suits you. Perfect for both friends, families, and corporate events, so go ahead and book an unforgettable experience. In addition, Fox in a Box offers virtual escape rooms, and they can also bring the escape room to your location.
Sveavägen 14, Norrmalm/City
Questrooms has 3 locations in Stockholm
Questrooms started in 2014 as Sweden's first escape room, and today they have great escape rooms in Södermalm, Vasastan, and Kungsholmen. The three locations have six rooms that offer a variety of themes, including action, detective story, and mystique, so you have plenty of opportunities to solve logical puzzles with your friends in central Stockholm. Break out from prison, get away from the Russian Mafia, or investigate your way out of a Haunted Photolab. Or, if you're really daring, opt-in for a thrilling maniac chase in the first-ever Swedish Horror Escape!
Questrooms also offer escape rooms for children. Three of their rooms are adjusted for children with extra clues – everyone should be able to participate in the thrilling fun (and the kids also get a price discount). Perfect for your child's birthday party. In addition, Questrooms has portable escape rooms, called Portable Questrooms, that suit larger groups of people. It's a mobile concept with six games that you can play in the office, outside in a garden, or at an event. Here's simply everything you need for a really fun experience, and it is definitely one of Stockholm's best escape rooms.
Karlbergsvägen 54, Vasastan
Kocksgatan 21A, Södermalm
Sankt Eriksgatan 33A, Kungsholmen
Escape Stories, also located conveniently in Norrmalm, boasts four games to put your wits to the test: The Last Manuscript, a mystery of intrigue and murder; The Cover-Up, a thriller involving the Swedish Prime Minister's assassination; The Break-In, where you and your friends are little better than criminals on the run; and The Da Vinci Quest, an outdoor game where you have to protect a treasure and have central Stockholm as your playing field.
Vasagatan 27, Norrmalm/City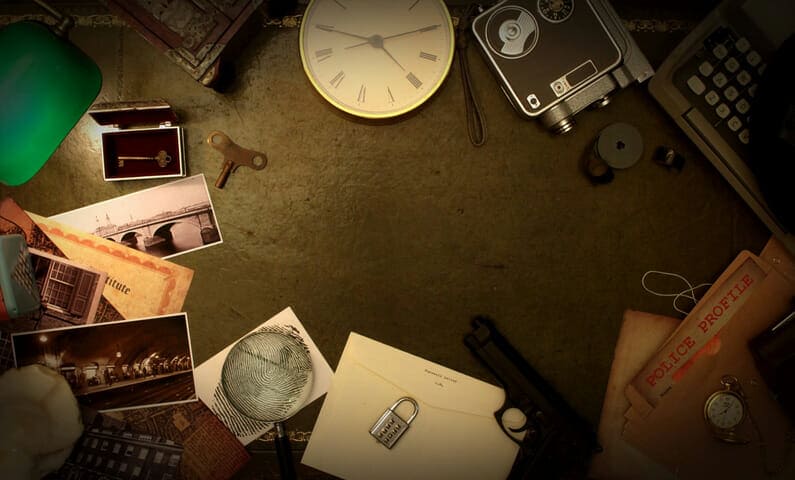 Are you looking for an escape room in Vasastan? Then Quezzle is an excellent choice. Here you're offered three exciting and challenging rooms – Sherlock vs. Moriarty, Heist, and Post Apocalypse – where you and your party can use the entire team's collective creativity to get you out within 60 minutes. To succeed in this intellectual adventure, you need to use the room's objects, search for clues and solve puzzles. There are friendly staff on-site, including a supervising game master that offers help if you get stuck (and lets you out if you don't get out on time).
It's also possible for a company to have an escape room on-site at your place, such as at a conference center. In addition, Quezzle offers an online escape room as a virtual activity that you perform via Teams or Zoom on either your computer, tablet, or smartphone. This online team building works as a group activity where you're 2-6 people in each team, and for two hours, you challenge the other teams for victory.
Döbelnsgatan 12, Vasastan
Another option if you're looking for great escape rooms in Vasastan is Laserfortet. It's an entertainment center for team building, school trips, and children's parties – or for those who just want to have fun with friends and family. Here you'll find one of Stockholm's best escape rooms – Prison Island – if you want both an intellectual and physical challenge. In other words, as made for fans of the game show Fort Boyard on TV. Prison Island, which is the world's second-largest escape room, is set up as a pentathlon with 28 games where you spend five minutes in each adventure cell. The goal is that you and your team should take as many points as possible by climbing, crawling, solving puzzles, ducking laser beams, and much more.
On the same premises is also Laserforce, Stockholm's most modern laser arena. On the 400 m², two level arena is, among other things, a medieval castle, a cave, and a full-scale tank. A guaranteed adrenaline booster. After the activities, you can relax and unwind in Laserfortet's nice café. In connection to the activities, there are also conference rooms, and through the neighboring restaurant, you can have a the after talk over a seven-course Ethiopian buffet.
Saltmätargatan 19A, Vasastan
Have fun in an escape room in Stockholm
---
There you have our list of escape rooms in Stockholm for you who want to try an exciting challenge, solve problems, and at the same time have super fun with friends, family, or colleagues. Have fun and good luck – the winner takes it all!
Find the best room escape games on the map
| Title | Address | Description |
| --- | --- | --- |
| Room Escape Live by Fox in a Box | Sveavägen 14, 111 57 Stockholm, Sverige | Sveavägen 14 |
| | Karlbergsvägen 54, 113 37 Stockholm, Sverige | Karlbergsvägen 54 |
| | Kocksgatan 21A, 116 24 Stockholm, Sverige | Kocksgatan 21A |
| | Sankt Eriksgatan 33A, 112 39 Stockholm, Sverige | Sankt Eriksgatan 33A |
| | Vasagatan 27, 111 22 Stockholm, Sverige | Vasagatan 27 |
| | Döbelnsgatan 12, 113 58 Stockholm, Sverige | Döbelnsgatan 12 |
| | Saltmätargatan 19A, 113 59 Stockholm, Sverige | Saltmätargatan 19A |
Find the best room escape games on the map
| Title | Address | Description |
| --- | --- | --- |
| Room Escape Live by Fox in a Box | Sveavägen 14, 111 57 Stockholm, Sverige | Sveavägen 14 |
| | Karlbergsvägen 54, 113 37 Stockholm, Sverige | Karlbergsvägen 54 |
| | Kocksgatan 21A, 116 24 Stockholm, Sverige | Kocksgatan 21A |
| | Sankt Eriksgatan 33A, 112 39 Stockholm, Sverige | Sankt Eriksgatan 33A |
| | Vasagatan 27, 111 22 Stockholm, Sverige | Vasagatan 27 |
| | Döbelnsgatan 12, 113 58 Stockholm, Sverige | Döbelnsgatan 12 |
| | Saltmätargatan 19A, 113 59 Stockholm, Sverige | Saltmätargatan 19A |